Podcast: Play in new window | Download
Greg and Jen have a fight, Jennifer reveals the massive book she's reading, the ongoing struggle with religious education for their teens and how to deal with the threat of apathy.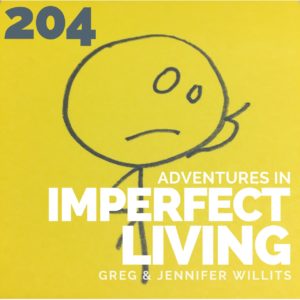 Become a Co-Producer!
Not sure how to listen to, download, or subscribe to a podcast?  Check out this video.
Want to talk to Greg and Jennifer?
Call our feedback line and leave a message of two minutes or less at 888-299-8686 or send MP3 to feedback@gregandjennifer.com.
Greg and Jennifer's Links and Resources Mentioned