Podcast: Play in new window | Download
OSV launches a new podcast, Greg wonders what God wants of him, we move lots of furniture and make a new home library, we bumble through Sam's long distance birthday and Jennifer goes deep into sin .. again.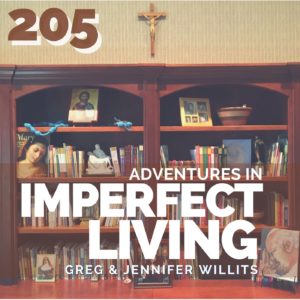 Become a Co-Producer!
Not sure how to listen to, download, or subscribe to a podcast?  Check out this video.
Want to talk to Greg and Jennifer?
Call our feedback line and leave a message of two minutes or less at 888-299-8686 or send MP3 to feedback@gregandjennifer.com.
Greg and Jennifer's Links and Resources Mentioned