Podcast: Play in new window | Download
The Patreon debacle explained, update on upcoming productions, Greg and Jennifer struggle through talking to each other while working from home and Advent with prayers, puzzles and penance. Poor Ben.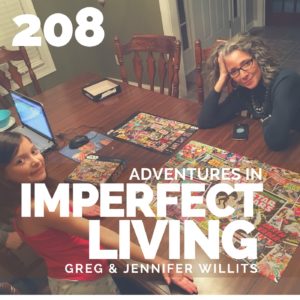 Become a Co-Producer!
Not sure how to listen to, download, or subscribe to a podcast?  Check out this video.
Want to talk to Greg and Jennifer?
Call our feedback line and leave a message of two minutes or less at 888-299-8686 or send MP3 to feedback@gregandjennifer.com.
Links, books and other resources mentioned on this episode: