Podcast: Play in new window
Fully Vested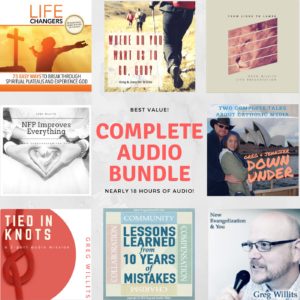 After the last several months of "self-improvement projects," we've questioned if we've been fully vested in the past in truly living out our lives to the fullest.
Status Quo
Feeling somewhat dissatisfied and restless with the status quo, we've begun looking at some of our own limiting beliefs and negative attitudes, which are sometimes directed right back at ourselves.
Using Our Talents Wisely
By looking at Matthew 25 and the Parable of the Servants and how they invested (or didn't invest) their own talents, we've been newly motivated to inventory how God has blessed us, to re-evaluate our attitudes, and to be fully invested in our marriage, in our relationships, and in the way we serve others. In this episode, we dive into all of these things and more, and come out excited and ready to truly invest what God has given us so we can give even more back to Him.
Links, books and other resources mentioned on this episode:
Special Note to Co-Producers
Just another quick note to thank all of our co-producers for being such an important part of this podcast.  You inspire us and make it possible for us to keep doing this important work!