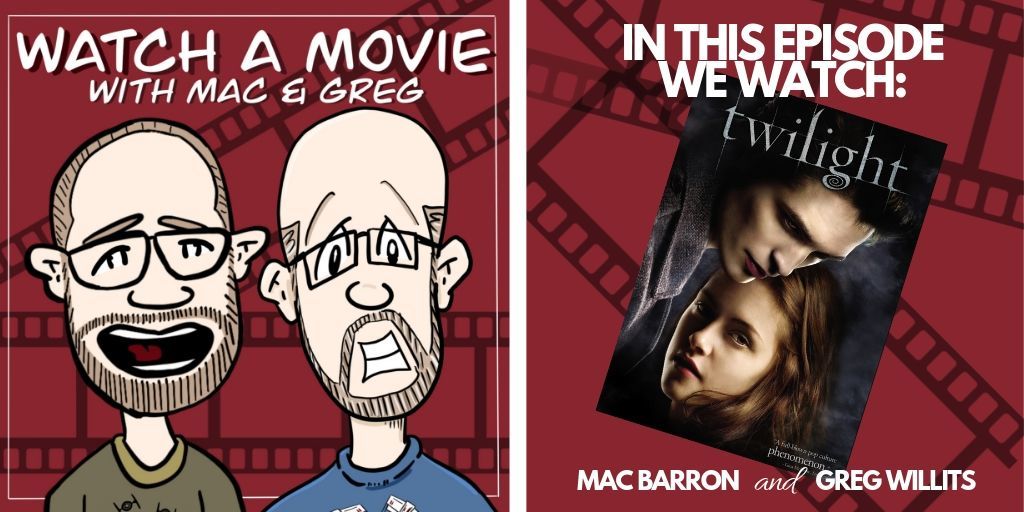 Twilight Part 1 of 2
In this episode Mac and Greg take on the unthinkable and force their way through Twilight. Lots of jokes about vampire puking ensues.
To watch along, download the podcast, start up Twilight (we rented it from Amazon) and hit start when we start. Then you can share in the mocking of this modern day ... um ... classic?
Film: Twilight
Release Date: 2008
Rating: PG-13
Description: The first film in the TWILIGHT franchise. Two hearts, two fates and two worlds - human and vampire - collide when Bella (Kristen Stewart) and Edward (Robert Pattinson) fall in love.
Watch on Amazon
Podcast: Play in new window